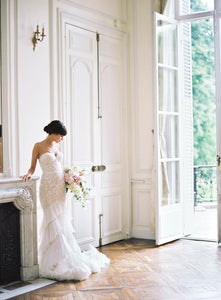 FOR FLORISTS : Your web site and instagram social media pages are one of the most valuable important tools you have to market your Wedding Floral design business with. With my 1:1 Portfolio Review,  I offer a complete visual review of your web site and instagram page for Wedding Florists. This will entail me reviewing your web site and Instagram pages and creating a personalized guideline detailing points and suggestions that will help improve the direction of your brand. 

You will receive a downloadable PDF with actionable points, critiques and my suggested changes to help guide you. After that we will schedule a 30 minute + Zoom call to go over each point in the Portfolio Review so you can ask me questions for any clarifications needed and how to move forward to create the most beautiful brand on your web site and instagram. If you have not updated your web site in a few years or focused on your Instagram page, this will be a very helpful review to opening up a new world that will bring more business to your floral design business.

Web Site Review $250.
Instagram Review $150.
Bundle for both $350. 
Note: Due the nature of our Portfolio Review with digital PDF downloads and Zoom calls, we have a No refund policy on all Portfolio Reviews. If you have any questions prior to purchasing our Portfolio Review, please feel free to email me first at  [email protected]